If you wanna be a playa and want to rock out in style, you gotta get yourself some iRockBling teeth grills. This set might be cheap, but damn dawg, It comes with everything you could ever need! One size fits all and comes with detailed instructions for easy molding.
14K PLAYER STYLE GOLD GRILLZ
Join the Royal Family and wear a crown …but on your teeth! Wanna attract the ladies, when you open your mouth? Gotta have some words to come out too but regarding blingz look no further than the Hip Hop 14K Gold Plated Removable Mouth Grills!
ICED OUT GOLD PLATED GRILLZ
There is no better way to deck out your teeth than by investing in a Tekashi 6ix9ine style grill set! You could have only seen grillz like this in the latest hip hop music videos. Colorful, gold plated and dangerous, a deadly combination: vampire fang warning!
6IX9INE STYLE GRILLZ
Check out these cheap grillz with fangs, they are made of lead and cadmium free materials that will not irritate your gums. The 14K rose gold plating def looks fantastic.  Keepin it real vampire style with the newest 2019 slim design. Details in review.
14K ROSE GOLD FANGS
Introducing the 14K Gold Vampire Fang Teeth. The top and bottom piece is manufactured from jeweler-grade brass metal, so they will last no doubt. If you've been looking for a high-quality pair of  gold grillz, you should stop, cause Deez are exactly what you need.
VAMPIRE FANG GRILLZ
Take a sneek peek into the hottest grill trend of 2019: the open face style. We gather the top items currently available on the market to compare them and review them, so you can make the best decision when buying one of these. So, check out our in depth guide and don't forget where you heard of them first!
OPEN FACE GRILLZ
This piece is especially for the vibrant color lovers. Who said you can't wear a rainbow colored quality jewelry? There are a lots of stylish grillz out there on the market, but there are no quite like this one. Wear it while clubbing and you'll look like rap star!
RAINBOW GRILLZ
These top notch 18k gold plated luxurious grillz are right on the money! Even a broke old boy like me can afford these mouthpieces and that should tell you something. Just look at those high quality cubic zirconia gems on the top and bottom. That's pure swagger.
18K GOLD PLATED ICED OUT GRILLZ
The 14K Gold Plated Cross Iced Fangs mouth grills definitely sparkle, when you smile and can help to catch that shawty's eye from across the way. Homie, you don't got to be rich to be able to afford them! Quality cheap grillz: exactly what you're here for, right?
CROSS ICED OUT FANGS
CHEAP GRILLZ: AFFORDABLE QUALITY HIP HOP FASHION PRODUCTS
"How come your grillz are so cheap?"
We get this question a lot. Our customers are pretty educated when it comes to jewelry shopping and they want to learn more about the grillz they are about to buy. Common questions include: the country of origin, the materials they're made of, but most importantly: are they legit or not?
We feel that it's our duty to inform our customers and provide them with all the necessary details of the products they buy from our shop.
"So, why are they so cheap?"
It's simple: despite our company being based elsewhere the workshops we receive our grillz from are in China, where production costs are way more affordable than in the US.
"Does that mean lesser quality?"
Absolutely not. We have very strict quality regulations regarding the production of our grillz. The same quality materials are used: gold, silver, copper, cubic zirconia etc. However, we do something better than others: we get the materials cheaper, which means we are able to sell the final products at a lower price.
EVERYTHING YOU NEED TO KNOW ABOUT BLING AND GRILLZ FASHION IN HIP HOP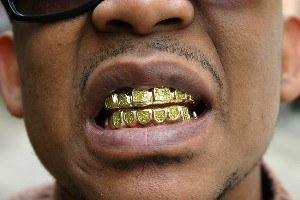 As you likely already know, the hip hop industry has truly molded society in numerous ways. Everyone on the planet has been impacted by the hip hop musical genre in one-way or another. Whether you love the thumping beats or can't get enough of the flashy style, you've gotta admit that urban rap is unlike anything else on the market. Although rappers have brought us many funky bling and trends, nothing is hotter than grills for teeth. Grillz aren't necessarily a new thing, but they're more popular than ever before! With superstars, such as Flavor Flav, Paul Wall and Nelly, sporting the item, it was only a matter of time, before they exploded in popularity. Below, you'll learn more about our beloved teeth covers.
If you are familiar with slang, you have heard the term, "bling-bling" pronounced over and over again. This culturist term references flashy jewelry, necklaces, rings, teeth grills, mobile phones, and other ornamental accessories that produce a shine. Many rappers utilize this term in their songs, even rapper B.G. named his popular 1999 song "Bling Bling". Of course, the hip hop community is not the only that uses this term. In fact, it is now featured in the Shorter Oxford English Dictionary and on television ads.
African American rappers are not the only ones that envelop the term into their music. Although integrated into several Latino hip hop songs, the term was altered slightly to fit into the genre. You will hear "blin-blin", which also refers to flashy watches and necklaces. Of course, the French have a different meaning for the term and often use it to describe rich people's attitude, which may be considered by many as having a poor taste of style.
Deez jewelries have become so popular that they have virtually developed their own trend. Many individuals that wear chunky gold necklaces and rings do so to draw attention to their style, but in America this is not considered poor taste. In fact, thousands wear hip hop jewelry on a daily basis.
PAUL WALL'S IMPACT ON THE GRILLZ INDUSTRY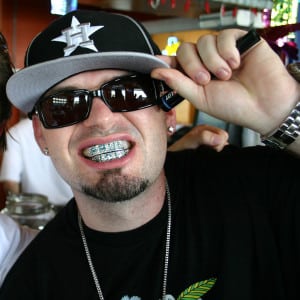 Since the late 1990s, Paul Wall has been hitting the mic hard with lightning fast rhymes. His funky beats and fly raps are widely known throughout the world. He is also well known for his flashy grillz. In fact, Paul Wall and other rappers have helped to make the grillz into the powerhouse that they are today. Approximately 10 years ago, he introduced the diamond-encrusted, gold grill to the world. Since then, other rappers have followed in suit and many have attempted to outshine the Houston native.
In 2007, Paul Wall took his grillz on an international tour. During that time, he visited the United States army in Baghdad. After performing for the troops, he worked with a who's who in the music industry, including Nickelback, Collie Buddz, Skinhead Rob and even Travis Barker. In 2008, Paul took his career in a whole new direction, by speaking out vehemently for Presidential candidate Barack Obama, who would go on to serve two years.
While Paul's techniques and music has changed over the years, one thing has remained the same. He's gone from music to acting. In 2010, Paul's appearance took a major change when he underwent gastric sleeve surgery resulting in the loss of 100 pounds! All the while, his grillz has continued to impress. In 2012, Paul took his love for mouth bling to a whole new level when he teamed up with Johnny Dang. The two managed to gain publicity by teaming up with Ryan Lochte. They also set their sights on Kobe Bryant.
While the business venture is still young, there is no doubt that Paul Wall and Johnny Dang will remain prominent figures in the grillz industry!
THE EXPLOSION IN POPULARITY
The growth of hip hop and hip hop jewelry wasn't a coincidence. As the movie, Straight Outta Compton will tell you hip hop connected with the masses, due to the oppression experienced during that time period. Ice Cube, Dr. Dre and Eazy-E brought hip hop to the masses, during a time, in which the public was ready to lash out at the public and any authority figure standing in their way. Those funky beats and hardcore rhymes managed to connect with the public, by spewing the truth and slamming the oppressive police force.
The east coast had its fair share of unique voices as well like Afrika Bambaataa, whose genre defining songs played a major role in the development of the culture. His fashion sense is still unforgettable to this day.
As hip hop grew more and more popular, a large quantity of rappers and crews, such as Biggie, Wu Tang, Jay-Z, Lil' Wayne, Soulja Boy etc. came along and kept the genre alive. In fact, these superstars managed to grab the genre and take it further than ever before. They also helped to establish the hip hop swagger, which includes baggy jeans, big hoodies and shiny grillz! It is possible for anyone to sport baggy pants and an oversized hoody, but those teeth caps require a special kind of person to pull off.
THE BASICS OF GRILLZ
It is basically impossible to be a fan of rap and not know about dental jewelry, which can be referred to as a variety of different names, including fronts, teeth caps, covers and braces. This type of hip-hop fashion has been around for an extensive period of time and first showed up in the early 1980s. They were also around in the 90s, but didn't gain popularity, until the mid-2000s. These items can be made from a wide assortment of different materials and they're now growing popular amongst other musicians, including Marilyn Mason, Jonathan Davis of Korn and even Pink or Justin Bieber. Below, you'll find some of the materials, which are commonly used in the manufacture of teeth caps.
The most commonly used types are:
Platinum grillz
Sometimes embedded with precious stones
(You can find them in our shop as well)
Of course, the possibilities are truly enormous. Gold mouth grills, which can be found in 10K, 14K and 24K gold, can be tinted to different hues, including rose, white and yellow. There is no end to the amount of ways that hip-hop fans can deck out their teeth.
VARIOUS GRILL TYPES AND STYLES: LOW-COST GRILLZ / EXPENSIVE ONES
When attempting to pimp out your mouth, you should remember that there is a handful of different oral accessories available to choose from. Although some of the coolest rappers have invested in permanent mouth grillz, this might not be suitable for the average Joe. Below, you'll learn about the different types of teeth covers, so you can choose the one that is right for you.
Permanent – If you absolutely crave attention and want to show off your swagger all-day and everyday, you should consider getting a permanent one. As the name implies, this jewelry isn't going anywhere. The process is definitely more expensive and time consuming, but you'll never have to worry about losing your grillz.
Instant – With instant covers, it is possible to purchase your product, mold it and wear it. It is truly as simple as that. Don't expect these varieties to be as worthwhile as the aforementioned ones, but they can still deck out your teeth and help you attract more attention. Note, that these may be less comfortable than the professionally fitted grillz.
Custom – The custom cap is slightly different. It is a mix of instant and permanent. This is the case, because you'll need to purchase the molding kit, mold it to your teeth and send it back to the dealer. The dealer will manufacture the grill to your mold and send it back to you. These specific models tend to offer a great fit and usually stay in place better than instant grills. Just take note that you'll need to wait longer to get your bling and the molding process can be a little bit tedious.
SHOULD I GET CHEAP GRILLZ?
Grillz are truly as diverse as the hip-hop superstars, who wear them! Heck, even that shorty Beyonce is getting in on the action. The diversity is also true in terms of the cost of them. When you see one of your favorite rappers, such as Snoop flashing his grill, you can dang well guarantee he spent a lot of money to enhance his looks. Hell, Paul Wall's supposedly costs as much as $30,000! Not everyone has achieved that success, so that type of decked out product isn't going to be affordable for everyone.
Don't worry though, cause you too can deck out your teeth with quality caps on budget. Although the most popular models are enormous expensive, it is also possible to find much more affordable alternatives. There is that common misconception that you can't buy grillz cheap. But you ain't gotta make that green, in order to flash that bling. Just check out our reviews and you will be able to find quality caps that are affordable and fly.
Once you've gotten yourself a few awesome cheap grillz, you'll likely want to wear them day in and day out. Just remember that even Slick Rick wouldn't wear his caps 24/7. With this in mind, you must know precisely how to pull off the style, without looking like a wanksta wannabe. Below, you'll find some times, when you should wear them!
Going out to da club
Hanging with the homies
Chilling with the home girls
Heading to a hip hop concert
When you want attention!
Just remember to take out the grillz you just bought, when your grandma is coming over! She might just smack you upside the head and knock them out for you. Also, you'll need to know precisely what to wear with your purchased product. Suffice to say, an expensive suit isn't going to cut it! Below, you'll find a list of attire that'll work well with your shiny teeth.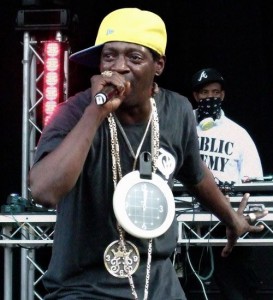 Dark sunglasses
A fat, thick chain necklace
A flashy watch, with lots of swag
A nice snapback
Baggy jeans or shorts
An attractive shirt or hoody
By putting it all together, you'll be able to spruce up your appearance and begin accumulating a great deal of attention from the ladies. Just remember to never neglect any aspect of your swagger or those around you will know about and always try to compliment your fronts with the rest of your clothing.
No matter how much you're handing over for your grillz, you'll want to make sure they fit well. In order to make this happen, you'll need to mold them to your teeth. The manufacturers of the products we review and sell will send you molding silicone bars to perfectly and instantly fit. If you buy a mold kit, you can do it yourself or head to your local dentist and allow them to take a mold of your teeth. Once the mold has been shipped to the manufacturer and they receive it, you should expect to receive your brand new bling within a week.
Although the specific molding process will vary from dealer to dealer, there are many similarities. Below, you'll discover a breakdown of the most common procedure, so you'll know precisely what to expect.
After your kit has arrived, open it up and grab a bottle of cold water. Cold water is essential, because it'll prevent the mold from hardening too rapidly.
Measure out the appropriate amount of impression powder and add it to the mixing cup.
Add the recommended amount of water and mix quickly, until the concoction is similar to bubble gum.
Scoop out the powder and put it into the tray.
Hold you lip with one hand and place the tray inside of your mouth with the other.
Be sure to push the tray as far up as you can.
Hold the tray inside of your mouth for a few minutes, before removing it.
OR
You can simply get reusable silicone bars for molding and rock your affordable grillz set instantly
Be sure to carefully inspect the impression and make sure that all teeth are clearly distinguishable. If you're done everything right and the top impression is perfect, you should repeat the process for the bottom teeth, if desired. Once everything is finished, you can send the impressions to the manufacturer. Just remember that not all manufacturers work in this manner. The ones we strongly recommend offer instant teeth grills, but if you want a custom fit, you'll want to select the ones that work this way.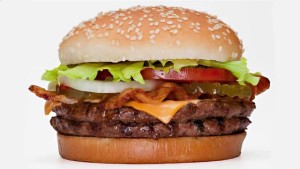 If you are interested in purchasing a pair of gold plated fangs, you most likely ponder on the question, "Can I eat with them?" Well, unfortunately you cannot eat with them in your mouth. It is possible to master the skill of drinking with the teeth grills in place, but only if you are wearing the bottom or upper plate and not both. It is important to note that certain types of food and beverages will stain the fangs, so it may be wise to avoid drinking and eating with them, if at all possible.
CARING FOR YOUR TEETH GRILLS
Dental jewelry is one of the most popular accessories on the market. Since the biggest stars like Nelly were seen wearing mouth bling the popularity rating has blown out the roof. It is not always important to invest in the most expensive bling possible, but rather the highest quality because low-quality fronts can damage your permanent teeth and gums. Many of the foreign brands are constructed out of materials that contain harmful nickel, which can trigger allergic reactions.
If you want to get the longest service life possible from your new fronts, you should clean them on a routine basis. Many individuals prefer 24-hour dental bling, but you should never wear them for an extensive period of time. If you want long-wearing grillz, you should make an appointment with your dentist to speak to them about gold implants. Never apply glue to the inside of the plates, because this is very dangerous behavior that could potentially lead to gum inflammation and bacterial infection.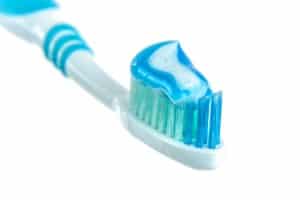 Remove the fronts and brush your teeth at least twice a day, but more often is recommended. You can utilize a diluted mild dishwashing solution to clean the product, even if they are gold plated. You can actually leave them sitting in the solution for 5-10 minutes, before brushing to loosen and breakdown the food particles. Rinse under lukewarm tap water and then pat dry with a soft cloth. Always keep your precious fangs in a sealed container, when not in use, but never store them away until they are clean. Remember: always use jewelry cleaners!
Contrary to belief, these dental grillz do not harm your teeth, if you wear them as recommended. You should never attempt to wear the teeth caps for more than 6-8 hours at one time, because it's necessary to remove them frequently to brush your teeth, tongue and the product itself. You will find an unlimited array of gold teeth grills available on the market. The karats will range anywhere from 10-24, but it is important to note that the higher the karat, the softer the gold material.
If you are a fan of the biggest rappers in the biz, you will definitely want to replicate their style. Genuine high standard affordable grillz is a great investment, plus they will draw attention from the every direction. Be sure to do your research, before you begin your shopping adventure, especially if you are unfamiliar with cheap grillz.